Top 5 and a Half Valentine's Day Arrests for 2012
             What's the last thing you want to see on Valentine's Day? Cops of course!
            We hope that all of our readers had a great Valentine's day or as we like to call it.  
For those of you that just had a suck ass Hallmark Holiday, here is something just for you. Our top 6 Valentine's arrest of the year and the only ones we could find.
                                  Hopefully their V-day was a lot worse then yours.
      (Hey is that Buffy the Vampire Slayer's little sister with the guy from Big Bang Theory?)
                                                    ON TO OUR LIST!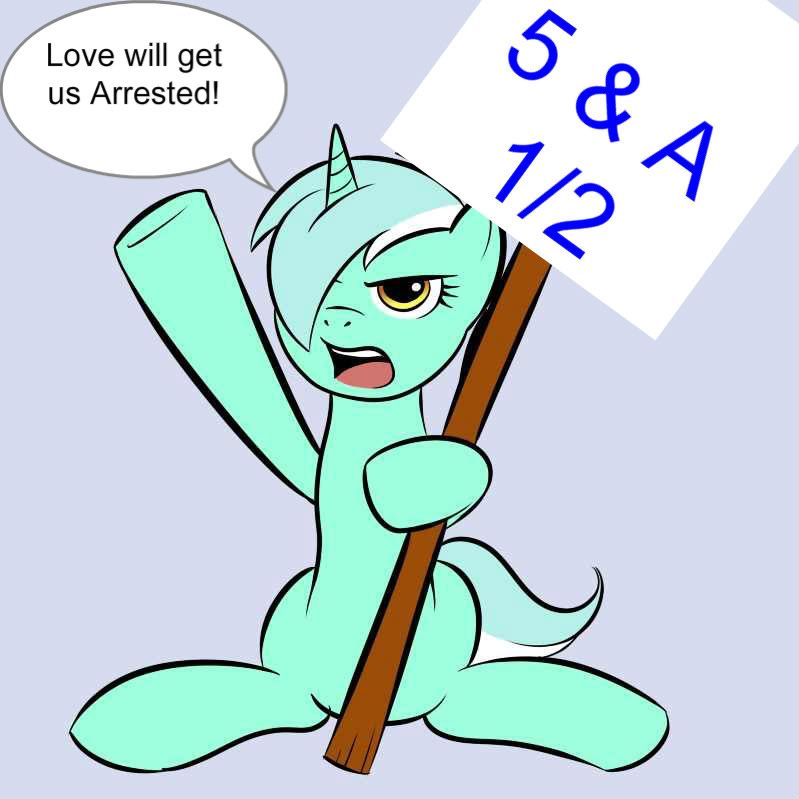 This Valentine's Day, while most where snuggling up and getting close, or cursing under their breath at all the happy couples on facebook, there where those that where fighting for the basic human rights to love and be loved in return. 
Two different groups on opposite sides of the world fighting for the same thing, the right to love.
Malaysia is one place no one wants to be on Valentines day.  With law's saying they are unable to touch if they are unmarried.
Well this year was a little different as couples expressed themselves in the streets of Malaysia openly hugging and kissing one another.  
About 80 people where arrested for "close proximity," which for unmarried Muslims is a crime, punishable with two years in jail and/or a 3,000 ringgit ($984) fine.
                                       (Is that Casy Anthony hiding under there?)
Meanwhile, across the sea in the land of Texas there was another age old battle taking place.
                                           The battle of same sex Marriage.  
In Austin, Texas. there is a law called Proposition 2, which is a voter-added amendment in the Texas Constitution that limits marriage to people of the opposite sex.
;

                                                That means none of this. 
 (If you don't like that your just Quire and we don't mean gay we mean stupid. Cause that's just hott! Why would we want to discourage such greatness. As a matter of fact more women should be encouraged to reach out and fondle each other. )
This bill was added to the Texas Constitution in 2005 and is voted on every year.
                                            (Is she trying to eat Meryl Streep's face?) 
Homosexual couples and supporters gathered outside of the courthouse, in Austin, demanding a Marriage license.
                  Needless to say, when they refused to leave they where arrested.
                                           That's Texas for you.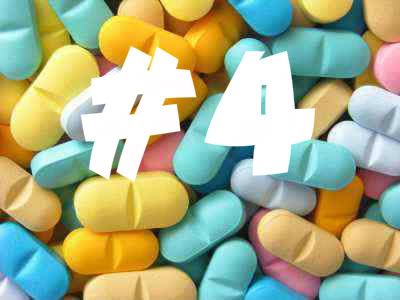 Our number four could have easily made our bad moms of the year list.
                                      Meet 31 year old Emily C. Rosenberger 
She is guilty of snorting cocaine off of a hooker's ass in her eight-year old's elementary school bathroom.
                                         Where just joking, she was the hooker!
                                                       (Which is sad.)
Okay, but really, after a teacher heard snorting sounds coming from the bathroom and noticed her coming out of the bathroom at the school's Valentine's Day party this Ohio mom did end up detained for drug possession charges after police found Hydrocodone, Oxycontin, and cocaine.
Guess no one ever taught her to do her drugs at home or at least bring enough to share with the rest of the class. 
                                                             (Dip Shit Moms)
                                  So what is it that couples do on Valentine's Day?
Okay, so maybe not for everyone but it's pretty close to our next couple. A Portland couple was arrested and accused of disorderly conduct after a little Bondage fun.
31 year old Nikolas Alexander Harbar 26-year-old Stephanie Morgan Pelzner were just looking for a night of a little kinky fun. What they got was a V-day in the slammer, when neighbors reported a woman naked and bound in the backseat of a car to police. 
                                                     (That will teach you. . . . . No it wont.)
35 year old mentally handicapped man Paul Dominguez, accused of stabbing his friend, 61-year-old Elma Sartuche.
He was acting as her caregiver when he stepped out to get some breakfest. 
He claimed that when he got back that he found her dead ran out and told a neighbor.
                                              The neighbor called the police.
                             His mother says there is no way he could have done it.
                                                         Yet, he is sitting in jail
                                                       Gotta blame someone.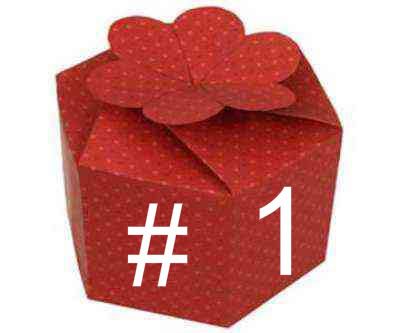 A Colerain Township man spent a lovly night locked in his own bedroom. 
                That's how every man wants to spend his Valentine's Day right? 
                                            Well not exactly.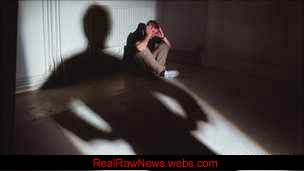 Not when your girlfriend is stabbing the shit out of it from the other side.
22 year old Kierra Reed was not going to take her boyfriend's suck ass Valentine attempts laying down.Since there was no attempt at all.
She reportedly started hitting him until he locked himself in the bedroom, when she found out he had forgotten to buy her a gift.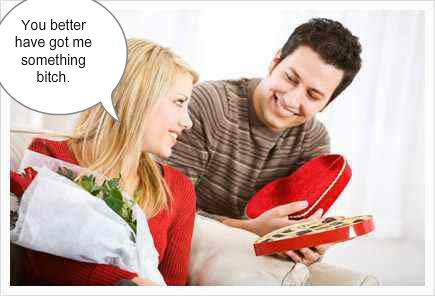 So she went for the knife.
                             In her defense she claimed he was abusive too.
Writen By: Misty Watson
Edited By: Shawn Watson 
      2/17/2012
SOURCES: http://www.globalpost.com/dispatches/globalpost-blogs/weird-wide-web/unhappy-valentines-day-malaysia-couples-arrested
http://daniellevillasana.wordpress.com/2012/02/15/valentines-day-arrest-for-some/
http://www.wlwt.com/r/30460413/detail.html
http://gawker.com/5885361/valentines-day-bondage-role+play-leads-to-portland-couples-arrest
http://www.kens5.com/home/Woman-found-fatally-stabbed-on-Valentines-Day-morning-139287378.html
http://www.local12.com/mostpopular/story/Woman-Arrested-For-Valentine-Gift-Attack-Talks/l5JDP7gDGU-4uGEMQMJWWw.cspx