Freedom of speech now Illegal?
                                                                       Well,  Not exactly.
                                                             At least not every where. 
             No worry's it will only be illegal Only in the places it would actually make a difference.
                                   Like Court houses, Capital Buildings and the White house.
Or in any area where there is a person being guarded by secret serves. You know those who are suppose to protect our rights and be the problem solvers of America.
Meet bill H.R. 347 Federal Restricted Buildings and Grounds Improvement Act of 2011
Another bill that has a unrepresentative name.
                              It should really be called "The Shut up those damn Protesters Act"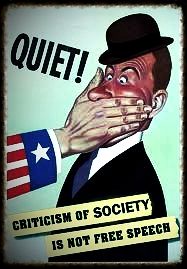 Now this Bill Does not make it Illegal to Protest, it just makes it Illegal to protest on any Government or restricted Property's.
                                Especially if any one being protected by secret service is on location.
                       So it is pretty close to out lawing Free Speech and Protesting all together.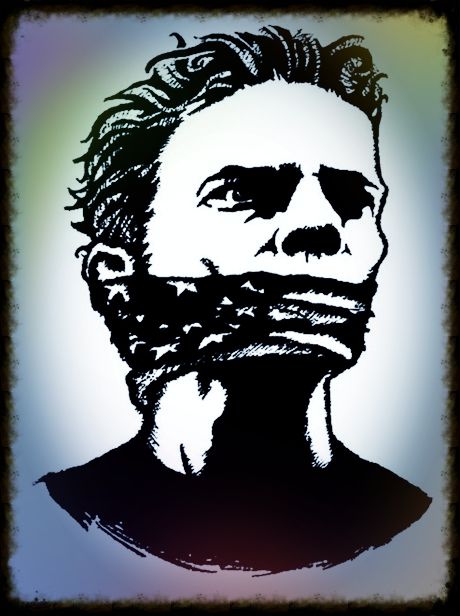 Any offender of said Bill can get up to 10 years in federal prison.
                                                                 That's right folks we said FEDERAL
It is now a FEDERAL crime to have your voice heard by some one who could possibly do something about your complaint.
Contact your Representative http://www.senate.gov/general/contact_information/senators_cfm.cfm

Written By: Misty Watson
Sources: http://occupywallst.org/forum/outlawing-the-occupy-movement-hr-347-makes-free-sp/
http://www.govtrack.us/congress/billtext.xpd?bill=h112-347
                                                      To those who wish to take our rights. . . . .
                                                                                       Sit and spin.