Heart Attack Guns Real? Or Just Something in a James Bond Movie?
                              A lot of people would never believe such a gun could really exists.
                                      Yet it does exist and has been in use for a very long time now
.
                                                                (Nope this is all 100% real.)
                                       As far as we know this gun came about around 1975.
                                                         Why have you never heard of this?
                                                           It has been kept top secret for years.
                                             A heart attack gun used specifically by the C.I.A.
Now don't take our word for it view this short clip from a congregational meeting on the weaponry that took place in 1975.
                    This video talks about an undetectable poison that can cause a heart attack.
Upon investigation by Real Raw News, we were unable to find out what poison is being used yet there are a number of way's to do it.
What we do know is the CIA takes there poison of choice and manufactures it into a small dart.
                              This dart is shot at speeds so fact that it disintegrates on contact.
                               There is no trace what so ever except one small red dot on the skin.
                              Those shot by this dart feel as if they where bitten by a mosquito.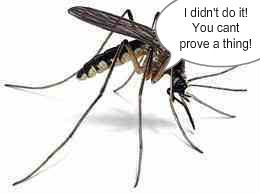 Watch full 45 minute video here: http://www.personalgrowthcourses.net/video/secrets_cia
Written By: Misty Watson
Edited By: Shawn Watson
Source: http://www.newworldorderreport.com/News/tabid/266/ID/195/CIA-secret-weapon-of-assassination--Heart-Attack-Gun-Declassified-1975.aspx